listen to this week's message
Believers
and
followers
of
christ
Grace Baptist Church is made up of believers and followers of our Lord Jesus Christ. We are located just a few miles south of the town of Coatesville on State Road 75. Our congregation is dedicated to serving the spiritual needs of the surrounding community. Our premise, foundation, and mission are derived from the pages of the Bible. We practice a traditional, but lively worship service. We promise a friendly reception and an opportunity to worship our Savior with us. Contact us or visit one of our services to find out how you can become a part of our fellowship.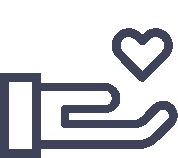 Come unto me, all ye that labour and are heavy laden, and I will give you rest
Sunday Morning Sunday School
Sunday Morning Worship
Join us Sunday Mornings at 9:30am for Sunday School and 10:30am for our morning worship service. Your teenager and children will love our City on a Hill youth group and King's Kids program. With a traditional and conservative style, we worship God through song, prayer, and a Bible message.
Join us Sunday Nights at 6:30 for a time of fellowship, worship, and study of God's word. Messages we will be delivered by each of our three pastors and other guest speakers.
Adult Mid-Week Bible Study
City on a Hill Youth Group
King's Kids
Join us on Wednesday nights for our mid-week adult bible study. Your teenager will enjoy our City on a Hill Youth program all year long, and bring your children for our fun and exciting King's Kids program from September through April.